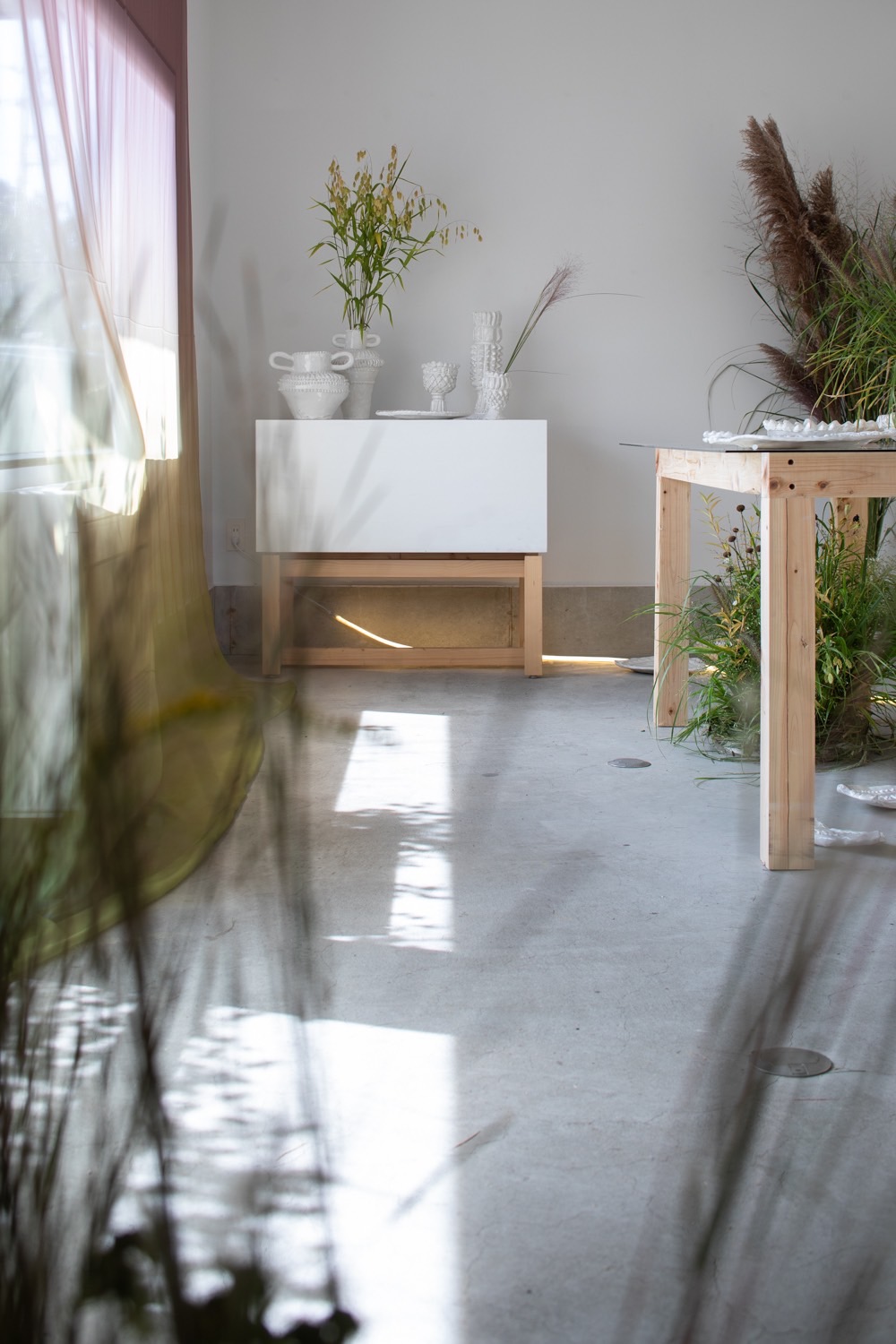 今展は家の中をテーマに、私たちが日々目にし、感じ、触れているあれこれに意識を向けたアプローチを試みます。
目の前の世界は沢山の事柄の集積で成り立ち、当たり前の光景には様々な要素、見え方、役割がある。 見ている様で見ていない。
感じてる様で感じてない。
そんな事柄にゆるっと手を差し伸べてみたいと思う。 視点や思い込みを変えれば何の変哲もない日常に面白さは溢れている。
CV
白一色の陶器を素材とし表現を行う造形作家
2001年 京都精華大学 美術学部 立体造形学科卒業
インテリアデザイン会社勤務を経て2007年 Birbiraを始動
日々の生活の中でふっと笑える発見がたまらなく好き。

歪なものが生み出すなんともいえないバランス。
つじつまが合わないがゆえの心地良さ
そんな心くすぐるものがある生活こそが豊かさだと信じ
陶器を中心に食器やフラワーベース、アクセサリー、オブジェなど一点一点手作りで制作を行う。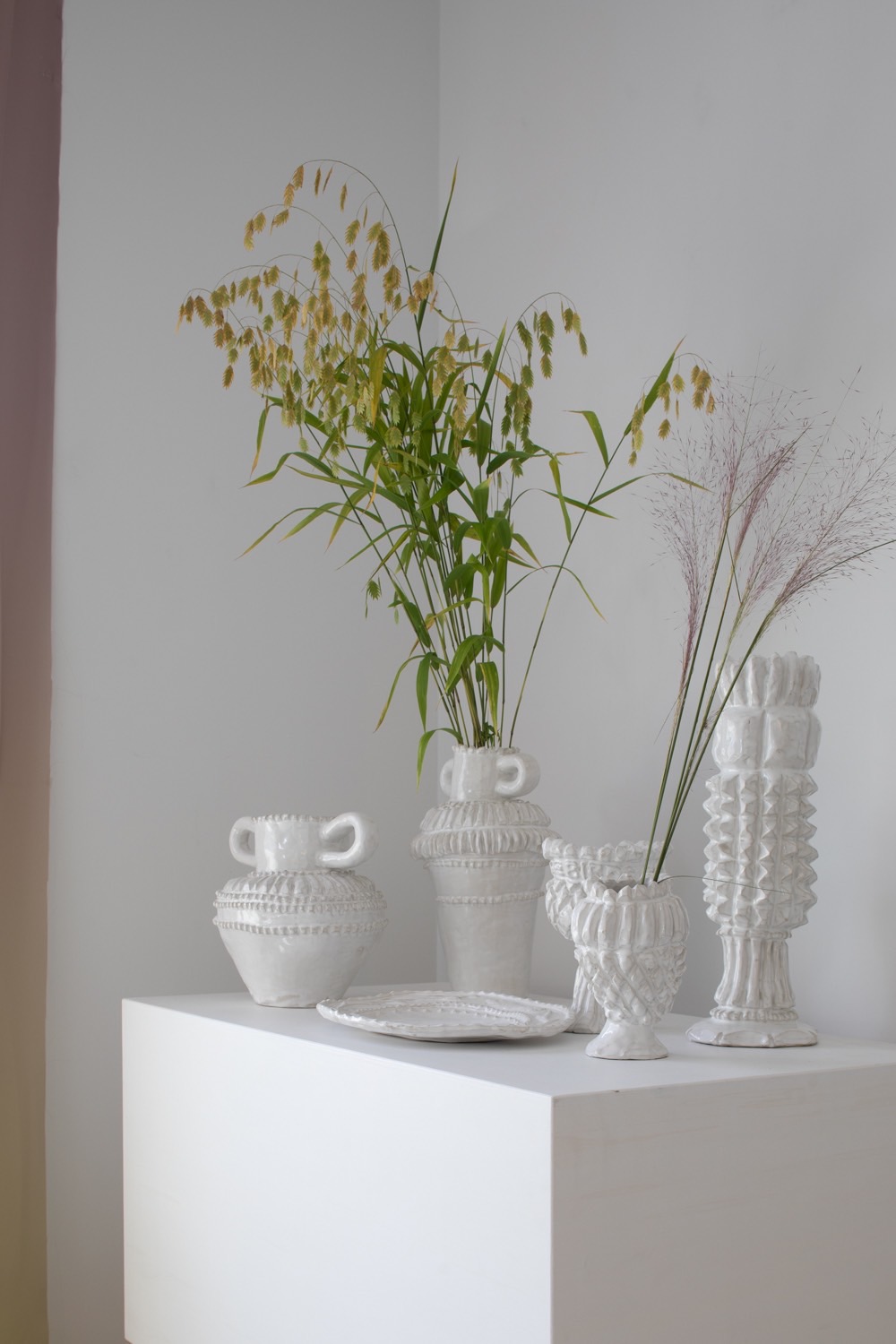 This exhibition takes a look at what is in the home as its theme and attempts to focus on the approach to things that we see, feel, and touch every day.
The world that we are in is made up of layers of many things, and common scenes with various elements, ways of seeing, and roles.
We often don't see what we see and not hear what we should hear. I would like to reach out to such matters in a casual manner.
By changing perspective and beliefs, ordinary everyday life can be full of fun.
CV
Kanako Nakano A sculpture artist who expresses through the material of pure white pottery.
Graduated from Kyoto Seika University, Faculty of Art, Department of Fine Art Sculpture course in 2001.
After working at an interior design company, started Birbira in 2007.
I love discovering things that make me laugh in my daily life and the indescribable balance created by something that is warped.
I believe that life should be filled with things that are inconsistent but tickle our hearts and it is how we can enrich and make comfort with our lives.
Creation of my work such as tableware, flower base, accessories and objects, every one of them are all made by hand.
這次的展覽的主題是家裡
想嘗試關注我們每日看到的,感覺到的,碰觸到的
我們的世界是由多種層次的人事物而累積
即使如一般平凡的風景裡卻有許多的因素,看法與角色存在
而視而不見,聽而不聞
我想伸手輕輕輔助改變如此的觀點與主觀
這樣平淡的日常也才會充滿許多樂趣
CV
中野加奈子 是造型藝術家使用純白統一色調的陶器作為表現媒材
2001年 京都精華大学 美術学部 立体造形学科畢業後從事室內設計工作
2007年 創立了Birbira
喜歡在每日生活中發生的那些令人不禁想偷笑的發現
那些歪了的東西所產生難以形容的美妙平衡
還有那些雖然完全不一致但卻令人心曠神怡的人事物
相信這些令人心癢的點滴才會讓生活更豐富
以這樣的信念她以陶器為主做創作
器皿,花瓶,首飾,物件等每一件作品都是由她親手製作