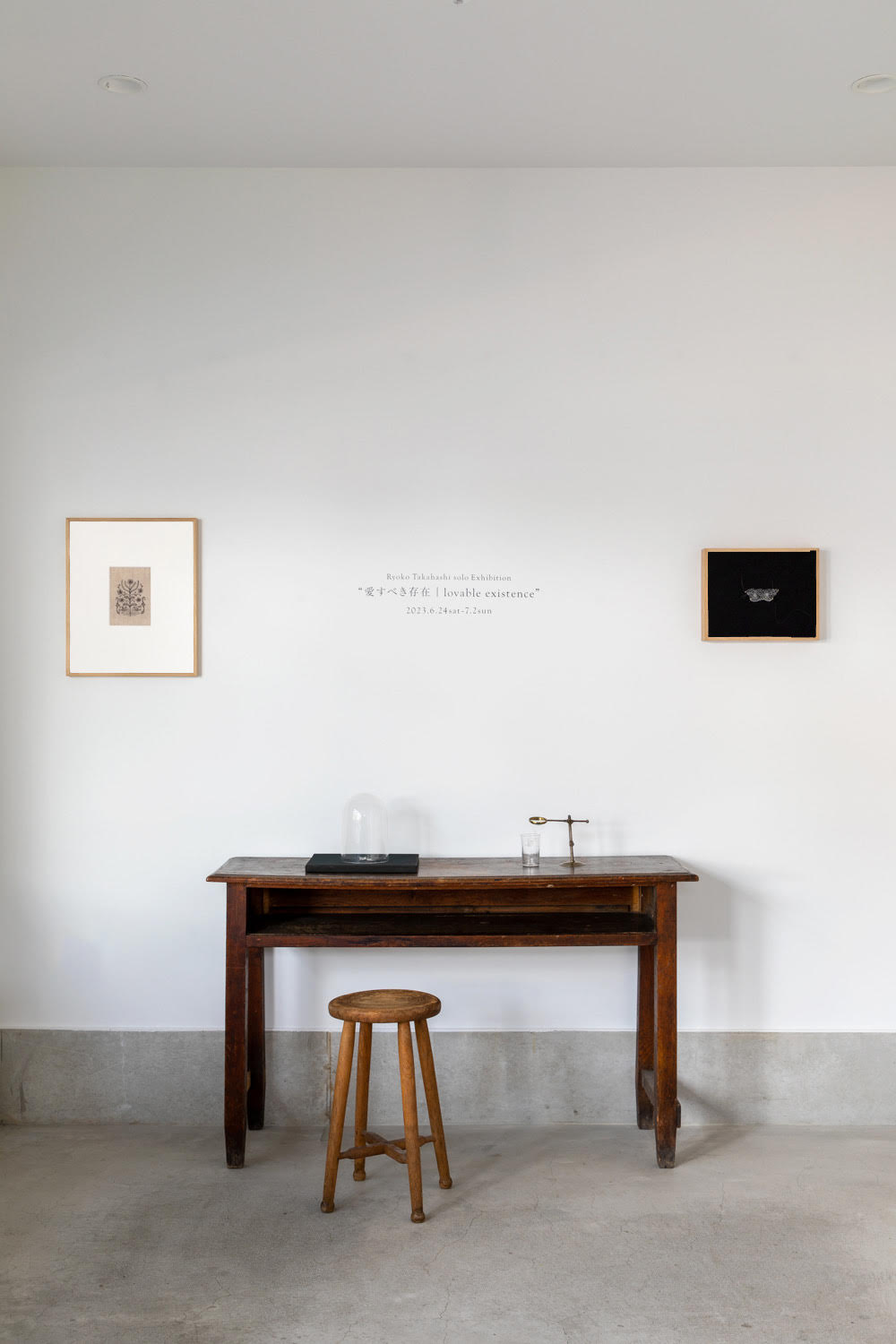 髙橋涼子個展
"愛すべき存在"
2023年6月24日(土)-7月2日(日)
11:00-17:00
6月、kasperで初となる髙橋涼子さんの個展を開催致します
その繊細な手仕事のメディアとなっているのは彼女自身の頭髪です
生きて光を放つわたしたちの身体が滅するまでの間に起きることを
美しく留めた作品たち
彼女が編んでいるのは"時間と祈り"だと思う
目を凝らして耳を澄ませて静かに感じていたい
この世界の命のあるものの輪郭を
ご高覧ください
CV
髙橋涼子
1980年大阪生まれ。 2004年京都精華大学芸術学部卒業後、主に毛髪を使用した作品を制作し、インスタレーションやパフォーマンスなど多様な表現方法で作品を発表。 2015年北海道根室市へ移住、根室半島で生きる植物や動物と共に、自分自身も自然の中で循環していくことをテーマとし、収集した自然物と自身の毛髪を使用した作品を制作。 現在は、根室と東京の二拠点で活動している。
インスタグラム:ryokotakahashi_works
---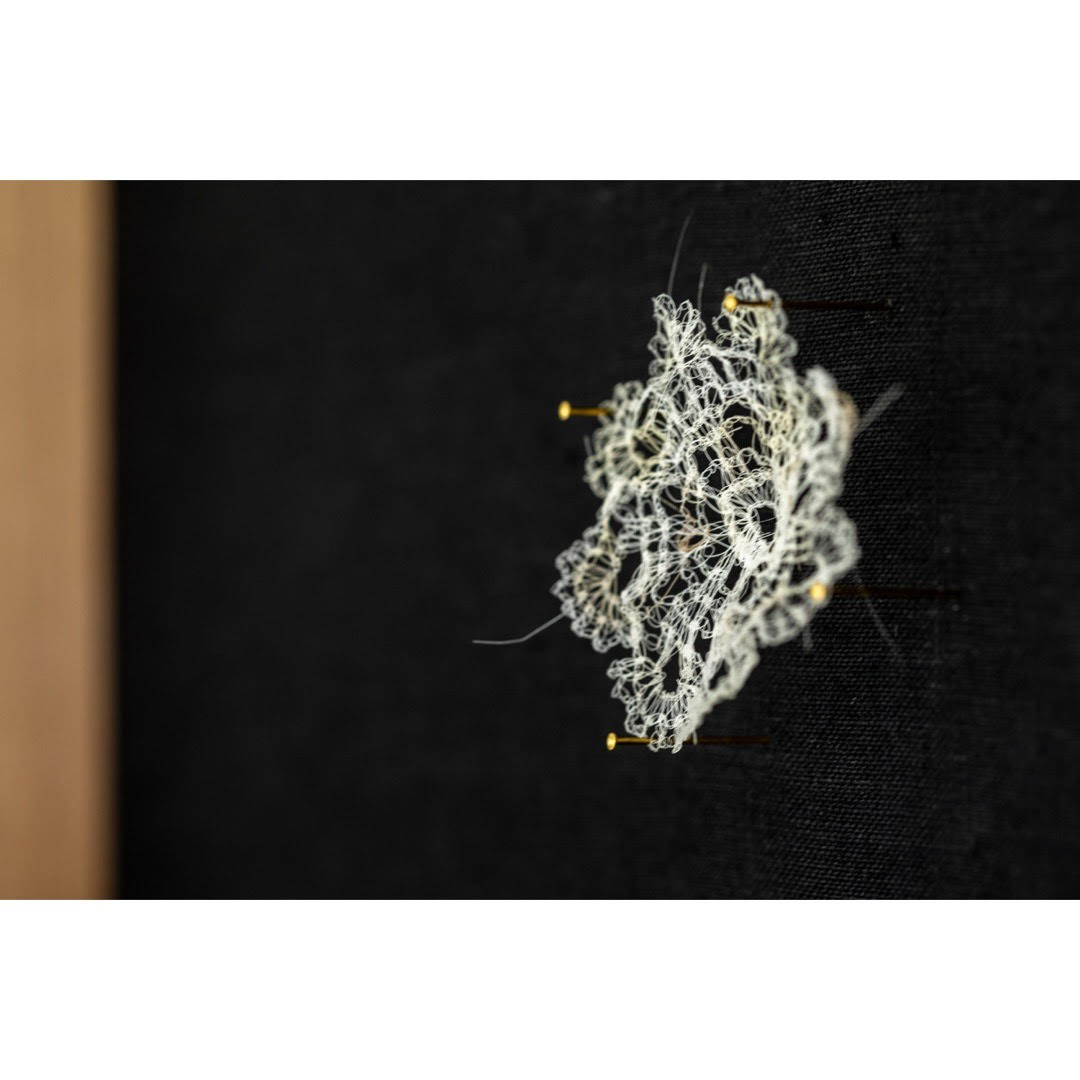 高橋涼子
solo exhibition "lovable existence"
The solo exhibition of Ryoko Takahashi will be held soon.Ryoko Takahashi has been trying to express her work through embroidery and 3D objects by using hers or others' hair.  In recent years, she takes on the theme of those animals and plants that inhabited the area of Eastern Hokkaido where her creation is based, and vigorously presents her lyrical work through observation of the world in her own perspective.
Compassion for the living. She approaches in a delicate way to regenerate the traces of fragments that peel off from the living and make them into something that are again cherishable.
We will be very honored to have you come and see the exhibition." Beloved Existence "The beginning of life is a single grain of transparent light.The overlapping particles  form contour outlines and by repeatedly  encountering each other,they will eventually become a universe that shines in infinite colors.Fragments of life peel off after completing each role in their own time.While endearing the trajectory of the living,  new stories will be woven.
CV
Ryoko Takahashi
Born in Osaka in 1980. After graduating from Kyoto Seika University in 2004,she creates works mainly using hair, and presents her works in various ways of expression such as installations and performances. In 2015, she moved to Nemuro City, Hokkaido, with the theme about plants and animals on the Nemuro Peninsula and herself in the meaning of circulating in nature, she created works by collecting nature objects and also her own hair.She is currently active in both Nemuro and Tokyo.
---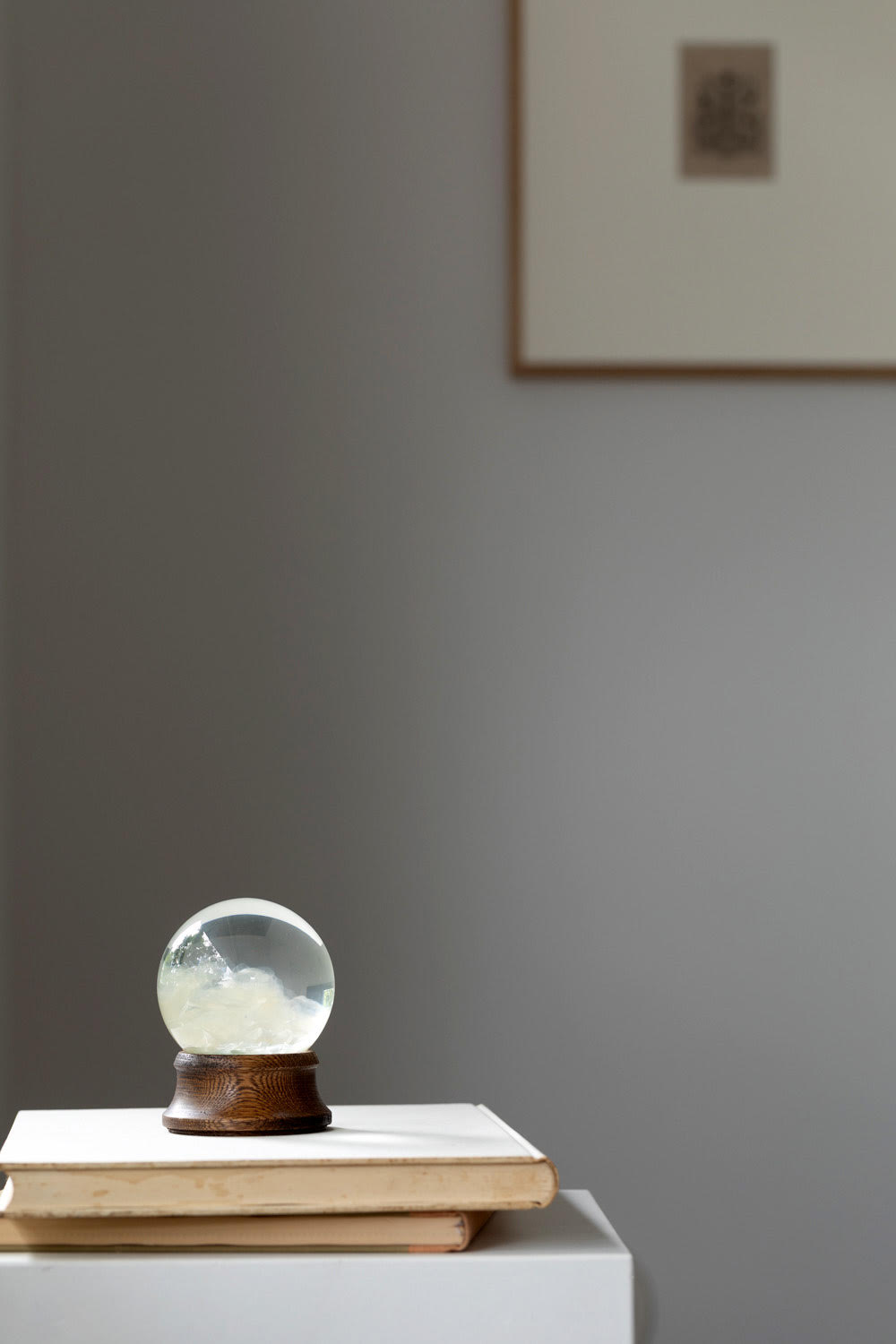 高橋涼子個展
" 必愛的存在 "
我們即將舉辦藝術家高橋涼子的個展。
一直以來她使用自己和他人的毛髮為媒介以刺繍和立體來嘗試表達近年來她把在生活據點北海道東部所生息的野生動植物們融入創作的主題中並積極的發表她所注目的世界與自我視角的敘情作品以纖細的方式詮釋生命的仁愛生命剝落的痕跡的再生將又在次成為珍惜的對象我們非常期待大家到場欣賞" 必愛的存在 "生命的開始就如一小顆粒透明的光經過多層重疊後有了輪廓的顆粒們透過不停反覆的相遇終究成為閃爍無限色彩的宇宙它們各自在自己的時間裡完成任務後生命碎片也將剝落在愛惜生命走過的軌跡的同時也開始編織了新的物語
CV
高橋涼子
1980年生於日本大阪。2004年京都精華大学芸術学部畢業後、大多以毛髮製作作品並以裝置或表演的多樣化表現方式做發表。
2015年移居北海道根室市、她使用收集到的自然物與自己的毛髮做創作,
對於在根室半島生息的動植物還有她自己本身也共同在自然界裡循環為題。目前以根室和東京為據點做創作活動。